Custom Labels to Match Your
Vision
You Have the Idea, We Have the Labels
From concept to delivery, we offer one-on-one guidance and support through your first order and every order after.
Let's find your custom labels.
What Kind of Custom Labels Do You Need?
We know how hard it is to find the right product for your labels. There are so many options! Luckily, we can help you figure out which product will fit your custom label needs.
Would You Like a Custom Quote?
How Does Specialty Label Printing Work?
Our flexographic printing process is primarily for high quantities of custom labels that don't require frequent changes to graphics or content. Custom labels don't always need to go onto the press, though. We have options!
Why We Don't Recommend Low Quantities with Press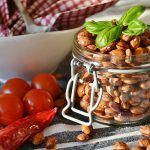 Let's say you wanted a bowl of mom's homemade chili. You know she uses all the best ingredients like lean ground beef, fresh-made sausage, home-garden peppers, and the perfect blend of seasonings. To get that one bowl of chili, you'll need to buy all the ingredients and then prepare and cook the whole pot before you get your single serving of chili.
Our specialty label printing process has a lot of ingredients and steps to prepare your custom labels, but the results are always exquisite. You just want to make sure the recipe (design) is complete, robust, and meant to last so you can use all the labels. We can help you with that.

Our company has been working with LabelTec for years and we are always happy with the service we receive. They are so helpful and everyone I have worked with has been wonderful! Thank you guys for everything.
As a local company ourselves, we've had great experiences in our dealings with LabelTec. Their one on one interactions have made it easier in achieving the end product that we wanted, with great customer service overall.
Very responsive & helpful as we were trying to navigate our initial labeling runs for 22-oz bottles. The expert team at LabelTec helped us with many iterations of our initial design, answered all our questions, and helped us troubleshoot our labeler as well.
You Have the Idea, We Have the Labels.
Let's Find the Product That'll Bring Your Brand to Life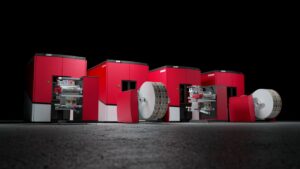 Colorado converter replaces older Xeikon press with Cheetah technology as their digital business soars.
Read More »