That's what consumers want and need. It's a competitive world with regulations to follow, but there's plenty of room for creativity on your printed labels.
Boulder: A Center of Innovation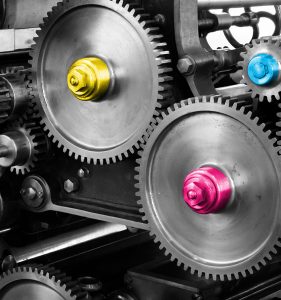 Home to one of the best research universities in America, Boulder is one of our favorite cities because it takes center stage in creative business development.
We're NoCo locals, so we get it. We, too, love our laid-back and active personal lifestyles, but we also know that businesses need a professional and expedient process to get printed labels in hand as fast as possible at the best price for the quality.
It's a balance, but that's what Coloradoans are good at.
No two Boulder businesses are the same, which is why we offer real-person support for your first order and every order after.
As bona-fide "People" people, we refuse to train robots to handle customer service; therefore, you will always be able to talk to a local at LabelTec.
Products We Think You'll Like
All labels come on rolls and can be machine- or hand-applied. We have a variety of materials and specialty inks from which to choose. Our label expert can help you find the best product label for your brand.

Up to 100 pages of extended content for your labels. These are great for those with regulatory requirements on printed labels.

Up to three pages of content, with hinged and unhinged options available. Also called piggyback, multi-ply, and peel-away labels.

Our digital press is an Eco-friendlier option for fast and efficient printing of labels that need regular changes to content or design.
Our company has been working with LabelTec for years and we are always happy with the service we receive. They are so helpful and everyone I have worked with has been wonderful! Thank you guys for everything.
– McKenzie Lampe –
As a local company ourselves, we've had great experiences in our dealings with LabelTec. Their one on one interactions have made it easier in achieving the end product that we wanted, with great customer service overall.
– The Roberto's Salsas & Sauces Family –
Very responsive & helpful as we were trying to navigate our initial labeling runs for 22-oz bottles. The expert team at LabelTec helped us with many iterations of our initial design, answered all our questions, and helped us troubleshoot our labeler as well.
– Carol Cochran –
Consistency on Printed Labels
Consistency is the best way to stand out and be memorable. Over the years, we've seen many miss the mark. We are a culture with a short attention span, so for customers to keep you top of mind, you'll want to start with original art on your printed labels to make them unique, clear, and consistently designed.
We've been honing and pioneering the printing and color matching process for over three decades. We can ensure that your labels will remain consistent with every print order, keeping your brand's integrity intact. Experience the LabelTec difference and discover the possibilities of marketable, memorable labels!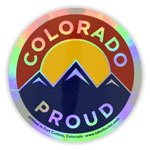 Ask Us Your Questions or Get a Quote
We know you have a lot of choices for printing custom stickers.  If you need higher quantities of quality labels quickly, now is the time to get started. We respond quickly to questions and quotes so you can get on with your business.