Peel away the top layer to reveal up to three pages of more – more information, more graphics, and more branding. Get one-on-one support for the first run, and every run after. Let's find your labels!
Who Needs Peel Back Labels?
Peel back labels, commonly called piggyback labels, include up to three pages of graphics, text, and a barcode. These labels have a peel-away top layer that can be applied to another surface like an envelope, laptop, or window.
It can also be hinged – that is, the top layer stays connected and can be easily reapplied to the bottom layer. Common industries that use piggyback labels include:
Food and beverage
Household products
Over-the-counter supplements and medicines
If you need to communicate information in multiple languages, you will likely want to look at our expanded content booklet labels.
Need more room for your text and graphics?
What You Should Know About Peel-Back Labels
Nested labels have a slightly smaller top layer than the base, making the peel-back layer easy to identify.
Flush cut makes the top layer the same size so that you have more space.
Flush cut with tab comes with an extra piece that makes it easier for customers to peel away the top layer.
Benefits of Using Peel Back Labels
There are many benefits to printing peel-back labels in high quantities (>50,000). They provide: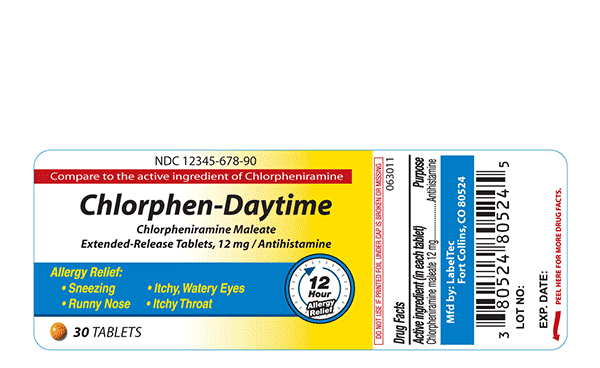 The only way to know if these extended text, peel back labels will fit your product is to talk to our label expert. We'll ask a few questions and help you find the right product and material for your labels. Let's get started!
What Are Peel Back Labels Exactly?
The release liner and top adhesive are usually more flexible and allow you to pull the top layer away. The bottom adhesive is more permanent. You can either get a top layer that is removable or hinged.
Our Promise & Commitment to You
No more wasting time and money on poor quality labels with long turnarounds.
There are a lot of printers to choose from, and we know how frustrating it can be to find the right one for your labels, especially if you've been burned in the past. Your brand is unique, and you have a vision.
We respect that, and with more than 30 years of printing and customer service under our belts, we're able to meet your needs. And if we can't, we'll point you to a printer who can.
Labels are an excellent way to show who you are as a brand. There are so many options, and this process should be exciting for you! We promise to do everything we can to make the ordering and labeling experience as fun for you as it is for us.
Speed, Flexibility, Affordability
Unique Shapes & Materials
Are You Ready to Get Started?
We know you have a lot of options, so we appreciate you visiting us and (hopefully) putting us on your shortlist of printers. If you're ready to get started, click below! Otherwise, please enjoy browsing our pages, and contact us if you have any questions!