Label Printing for a Brand to be Proud Of
No fly-by-night label printing and design here! We're focused on quality products, world-class service, and fast turnarounds, so you can get those labels onto your products and out to your customers quickly.
Colorado Proud Label Printing
We Put the Horse Before the Cart
Your labels are the first thing the customer notices, so they need to be more than good… they need to be distinguished. Our unequaled label-printing process has been honed regularly since the 1980s. We know label printing, and we'll help you find your way through the process seamlessly and bring your brand to life.
We're proud to serve Colorado businesses for more than 30 years, making custom stickers and labels that speak a loud, clear message.
A great brand requires high-quality labels consistent in design, color, and form. That's where we help the most. The process is simple. Our sales team will help you navigate the different products, our design team assists with creating outstanding artwork, and our service team can expedite your order seamlessly. We will also help you troubleshoot any labeler problems along the way.
Having a reliable, well-established label printing partner in your corner can mean the difference between growth and stagnation. Experience the difference for yourself! Get a free consult and quote from our label experts.
What Our Clients Have to Say
"Excellent workmanship, fair pricing, and professional. l particularly appreciate that they are locally owned and operated; the people of our community serving one another." Mel Llanos
"Rocky Mountain Salsa Company has been with LabelTec since 2008. To stay with a company that long, they must be doing something right! Great customer service, quality, pricing, and best of all, they are LOCAL!"
"I am a buyer for a manufacturer of small animal food with accounts nationwide. Our production requirements are constantly changing and LabelTec Inc has supported us with excellent quality, great communications and short lead times. Their graphics department is very detail oriented and provides valuable feedback on the processes. I highly recommend the awesome team at LabelTec INC. Placing an order today! 🙂 Jeff from Greeley Seed Company
"We've worked with Paul and the LabelTec team for many years now. Not only do they get high quality work done at great pricing, but Paul's not afraid to come down and help us with machine issues when they pop up. Highly recommend, no pun intended." Cheeba Chews
"As a local company ourselves, we've had great experiences in our dealings with LabelTec . Their one on one interactions have made it easier in achieving the end product that we wanted, with great customer service overall. Thanks Labeltec team!" The Roberto's Salsas & Sauces Family
"Very responsive & helpful as we were trying to navigate our initial labeling runs for 22-oz bottles. The expert team at LabelTec helped us with many iterations of our initial design, answered all our questions, and helped us troubleshoot our labeler as well." Carol Cochran
Don't Wait to Get the High-Quality Labels You Need
It's time to do business, and you need custom labels to do it. We have a few products to choose from, along with a variety of inks and materials available. That's why we offer one-on-one customer support for your first order and every run after.

Custom Label Printing Products
We have a digital printer, which is gentler on the environment, and a flexographic press for specialized label printing. The flexographic press requires plating, which means it can get pricier, but the results are always exquisite! Would you like some samples?  Request them here!

Round, square, circle, custom shapes – no problem! Whether you need custom labels for products or stickers to give away, you have a lot of options. Our expert can help you narrow them down.

Peel-Away and Hinge Labels
Get up to three pages of branded content. Have the top layer pulled away to be stuck somewhere else, or keep it hinged and connected to the product.

Up to 100 pages, booklet labels are perfect for those who need to follow regulations for content, offer detailed instructions, or want to add storytelling and promo offers to their product labels.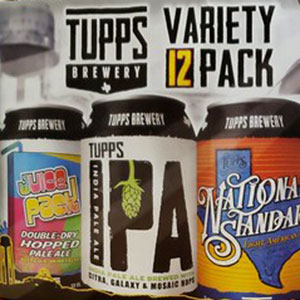 Don't Waste Time with Complicated Printers
Get your custom labels or stickers printed quickly and with the quality you expected.