LabelTec, Inc. began as a food business. Well, sort of. Here's our story.  In 1982, our family bought a printer to create labels for our food products. We were thrilled with the results. After other companies took notice of our labels, we left the food industry and went after our passion for high-quality labels that were designed to sell. They became our exclusive focus.
Since then, we have used our skills, careful methods, and industry-leading technology to create high-quality labels. We pride ourselves on being reliable and trustworthy, and we focus on giving you what you want: the perfect mixture of speed, low prices, and quality. That's not always easy, and sometimes, the unattainable triangle really makes life difficult, but we will always do our best to meet all your label needs.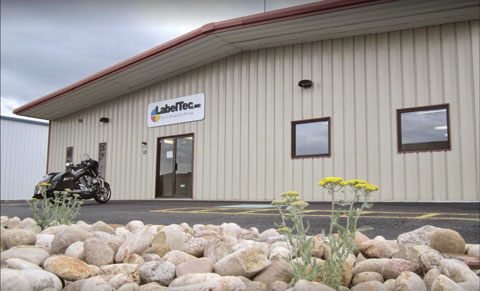 At LabelTec, we understand that labels are an essential part of your marketing strategy. To meet your needs, we offer:
Finally, we primarily use flexographic printing, arguably the most reliable way to produce stunning labels. Flexographic printing works by transferring ink onto the label using flexible printing plates on rotating cylinders. Because of its flexibility, this method works to create a wide variety of different labels, including peel-back labels, extended content, metallic labels, and much more.
Each color used in the design requires its own plate. The plates are coated in ink, wrapped around cylinders, and placed in the press. This allows continuous printing on rolls of stock for automatic or semi-automatic application, which means we can quickly print large orders. LabelTec creates each plate in-house to ensure accuracy and optimal cost savings. Additionally, all plates can be saved for future jobs.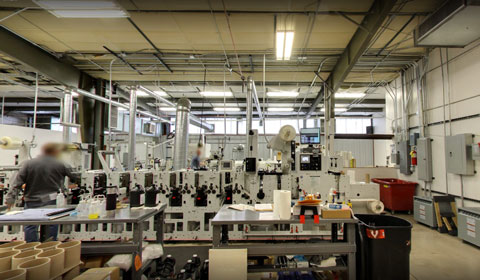 About Large-Run Printing Orders
We can and will be happy to quote you on shorter runs of printing (under 50,000 labels); however, it's important to note that you save a lot more money when you print at higher quantities, and that's true of all printers.
To give you a visual, think of Grandma's award-winning homemade chili that you crave every fall and winter. Most of the time, all you want is a bowl, but who can make just one bowl of that world-famous recipe? To make the chili, you'll need to buy all the best ingredients that Grandma uses and then follow all the steps to make sure the flavor is as good as you remember. No skipping steps. No skimping on ingredients.
Printing is a lot like cooking chili. There are a lot of ingredients and steps to make fabulous labels using our family's "secret recipe" of efficient, affordable, high-quality label printing. Therefore, if it works for your product, it would be better to go for the larger runs and "freeze" the leftovers until they're ready for use.
Talk to a real person. We're "people" people and refuse to let a robot dominate service. Check out our contact page or visit our quote page to request a custom price for your needs.