Create Cannabis Labels that WOW
Getting people to pay attention to the label is an important responsibility for every dispensary, CBD, and hemp producer.  The green rush is still new, and many newbs need to know some specific details about your products. Your custom cannabis labels can be one of the most effective marketing and sales tools in your repertoire. Great labels are proven to increase sales and customer loyalty.
Regulations to Consider When You Create Cannabis Labels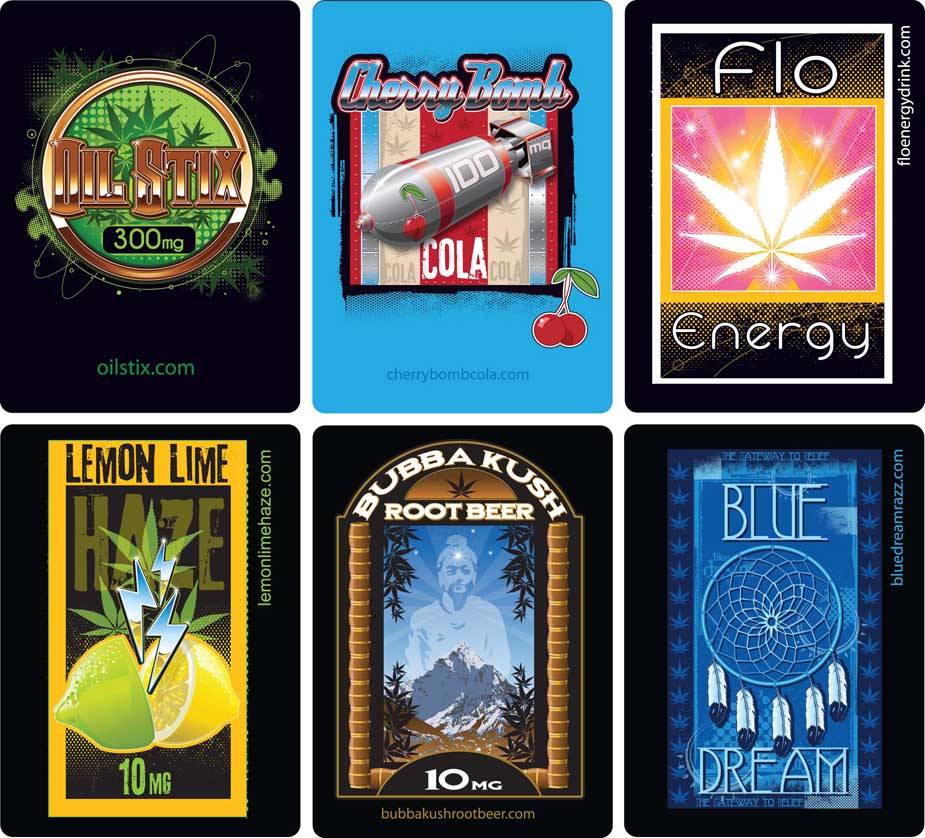 You probably already know there cannot be any false or unsupported claims on your packaging. That's true for all advertising and marketing.  No brand can make health claims without the support of a medical professional and approval by the Food and Drug Administration.
When you create cannabis labels that say something like, "good for anxiety," you risk the wrath of FDA warning letters and potential lawsuits. Instead, get creative with your messaging and say something like, "For your daily 'mental-health breaks.'" The messaging should not make any claims. Ever.
You can offer purely informational messages about mental health awareness, but you can't ask the customer to buy more products or insinuate the product is meant to aid in the treatment of mental health conditions. 
Cannabis medical products love our larger booklet labels and peel-back labels because you can include much more information and value to consumers.
8 Regulations to Consider When You Create Cannabis Labels
Brand name/logo. Make it big, bold, and obvious.
State what your product is supposed to be used for, being sure to avoid making claims. You also want to identify the product. An example would be "CBD-Infused Chocolate. Daily creativity aid."
A list of ingredients must be included in the outer packaging and be visible, along with any dosing information.
Include material facts, which is information that reasonable buyers need to know, such as the shelf life or if the product is only for use during the day.
You may also want to include how it's made and whether it's an isolate, broad-spectrum, or full-spectrum product.
Warnings and disclaimers should include the standard cautionary statements for children, pregnancy, and those with preexisting conditions. You may also want to mention whether your product could cause a failed drug test.
The net weight or quantity is a requirement, and this should reflect the amount of product available without any packaging.
The active amount of THC or CBD per serving is a required element. It should be placed in the bottom 30% of the front label and on the outer container's front. Include it on your website and any informational panels you include in packaging as well.
Use Your Imagination to Create Cannabis Labels that WOW!
There are so many ways you can create cannabis labels that cause a person to stop and pay attention. With peel-back labels and booklet labels, you have more space to create a flashier visual and a creative message.  You can offer coupons, instructions, a story, or an inspiration.  You can make them laugh, wonder, or act on a cause you care about. 
No matter which cannabis product you're supplying, that can all be done on a custom label. Your entire message, your essence, and the very things you stand for can be reflected off the ink of the custom label.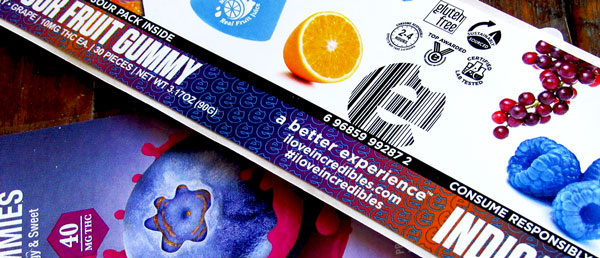 The Aesthetics of Your Custom Cannabis Labels
If you haven't seen our products yet, take a peek at our portfolio and request some free samples. The best way to see what we can bring to the table is to see it with your own eyes and feel it with your own hands. When you create cannabis labels with high-quality artwork, vibrant colors, and durable materials, you give your customers a superior experience. We'll help you do that.