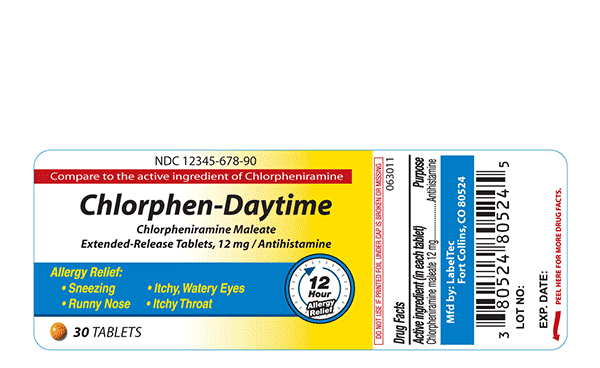 When You Need to Say
More!
Make more room for your brand with custom product labels that fit everything you need, from regulatory compliance content to special offers.
Best Industries for Extended Content Labels
The Different Types of Extended Content Labels
Also called expanded content labels, booklet labels, and piggyback labels, these products provide extra space to help you stay connected with customers while offering them value and demonstrating authority.
Once you know which extended content labels will work for your brand, it's time to consider shapes to customize.
Digital Vs. Flexographic Press – Printing Extended Content Labels
When your artwork is ready, it goes to either the digital or flexographic (traditional) printing press. Digital printing can be done from an electronic file, while flexographic prints physically by etching your artwork onto a plate.
The most significant difference between to two types of printing presses is that flexographic printing requires plating and looks a bit like this:
Digital printing is the most cost-effective way to print custom product labels, and it is also more eco-friendly. The digital press is also an excellent option for those who have to change content and artwork frequently.
The flexo press is much more detailed in the printing process of extended content labels and, therefore, offers more vibrancy to unique designs meant to last at least a few years. As plating takes longer and a few more resources to prepare for the press, this method is more expensive; however, it's well worth the extra effort. See for yourself!
Our company has been working with LabelTec for years and we are always happy with the service we receive. They are so helpful and everyone I have worked with has been wonderful! Thank you guys for everything.
– McKenzie Lampe –
As a local company ourselves, we've had great experiences in our dealings with LabelTec. Their one on one interactions have made it easier in achieving the end product that we wanted, with great customer service overall.
– The Roberto's Salsas & Sauces Family –
Very responsive & helpful as we were trying to navigate our initial labeling runs for 22-oz bottles. The expert team at LabelTec helped us with many iterations of our initial design, answered all our questions, and helped us troubleshoot our labeler as well.
– Carol Cochran –
Love these guys. Quick, responsive, and quality unmatched. Thank you so much for the great support.
– Nicholas Andresen –
We've worked with Paul and the LabelTec team for many years now. Not only do they get high quality work done at great pricing, but Paul's not afraid to come down and help us with machine issues when they pop up. Highly recommend, no pun intended.
– Cheeba Chews Marketing & Communications –
Their customer support responds fast and they made sure our labels were exactly what we needed!
– Bethany Rivera –
Responsive Service and Fast Turnarounds
No need to chase someone down when you have questions or concerns about printing extended content labels. No more wondering if you'll get your labels on time. We've been honing our printing process since the '80s, and balancing efficiency with quality has always been our highest priority.